Farewell F/A-18 Hornet
☰

Farewell F/A-18 Hornet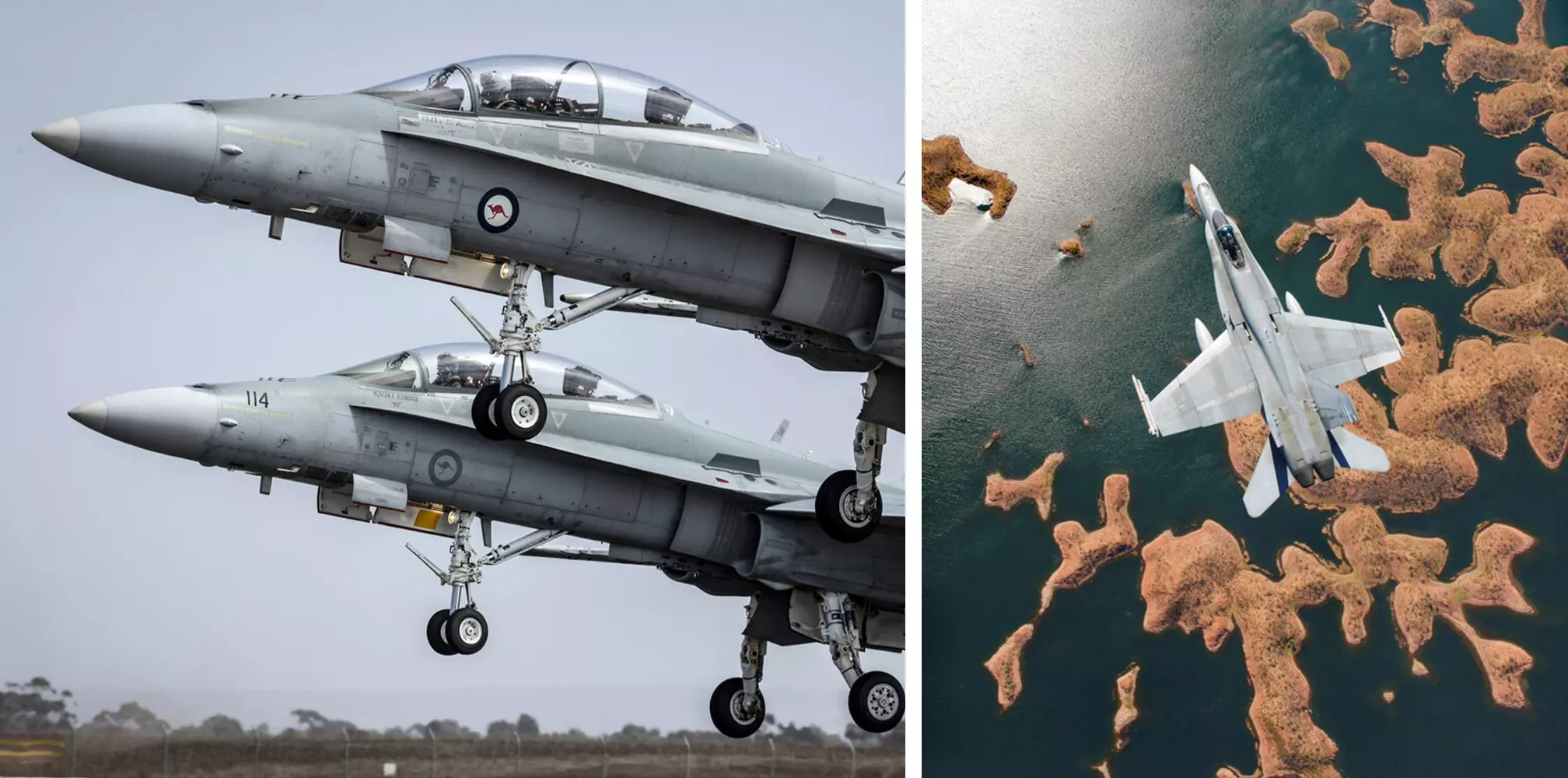 We say goodbye to the last
F/A-18 "Classic" Hornets.
As the F/A-18A/B Hornets take their final flight with the RAAF, we farewell an iconic aircraft, the backbone of Australia's air combat capability for over 30 years. The much-loved multi-role fighter aircraft has been a marvellous aircraft for more than three decades, serving both overseas and at home and maintaining Australia's fighter capabilities. Since 1986 these aircraft have played an integral role with the RAAF and will be dearly missed.

As the final 12 F/A-18 Hornets complete a national farewell flight, we reflect on this remarkable aircraft. Celebrate this legendary fighter with stunning items to keep the Classic Hornets with you long after they have disappeared from Australian skies.
A limited-edition medallion for the ages.
This superb proof-quality silver-plated medallion captures two F/A-18A Hornets from Drew Harrison's powerful artwork  Operation Falconer.  Commemorating both this iconic aircraft and the Air Force Centenary in this medallion creates a beautiful collector's item to cherish. With only 1,000 available, secure a sensational piece that is a striking tribute to this legendary aircraft and a fitting farewell as it takes to the skies for the last time.
ORDER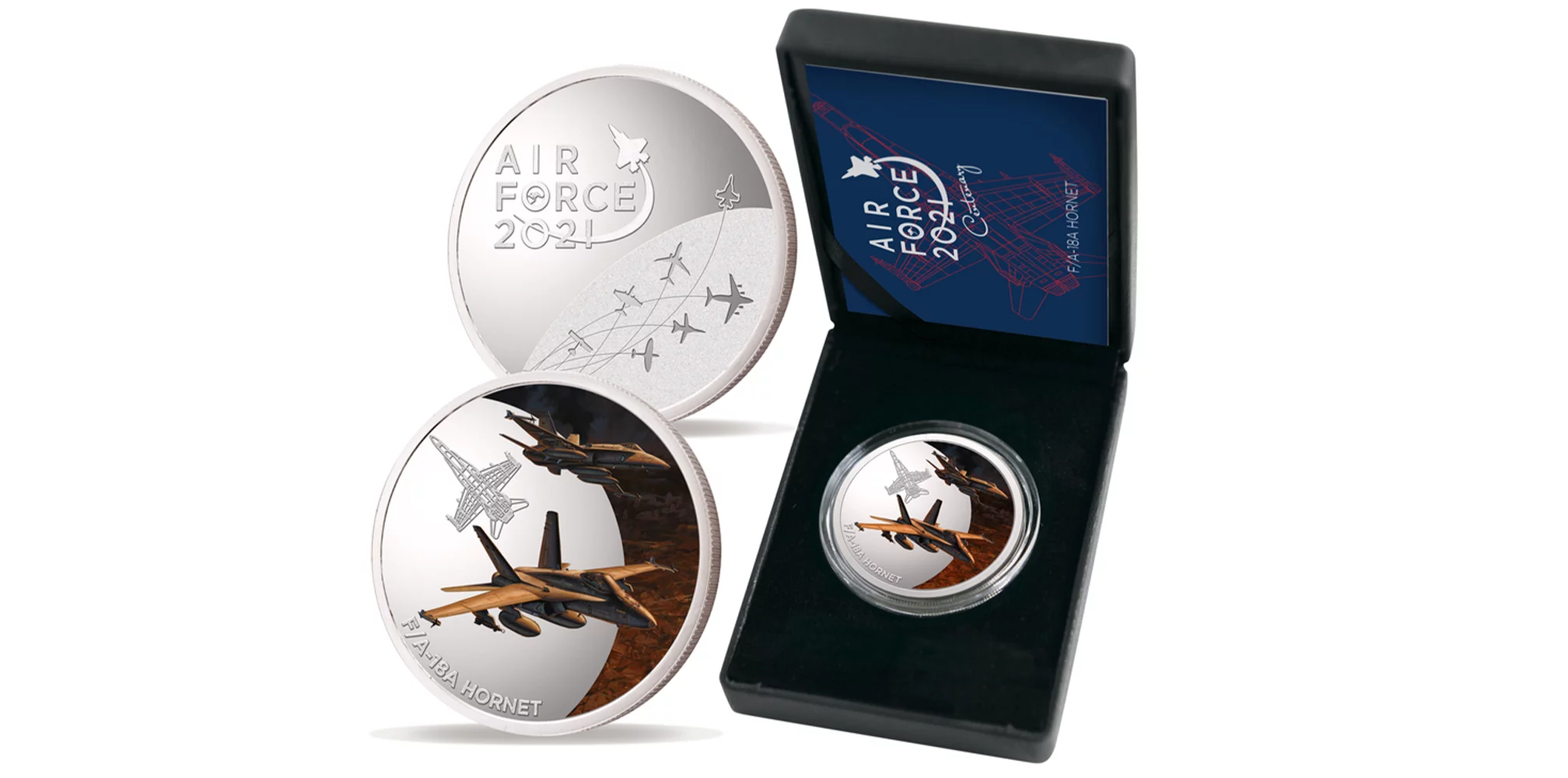 Limited Edition Watches
Explore all the stunning limited edition watches from Bausele, designed with beautiful nods to the Air Force Centenary and a range of remarkable aircraft. The Aviator Limited Edition Watch for the Air Force 100 features a piece of genuine aircraft cut from A21-001, the first F/A-18A Hornet built in Australia. Preserved behind unbreakable glass on the case back. Wear history on your wrist. Discover the Aviator Watch Mark II, embossed with the silhouette of the F/A-18 Hornet on the back case. This beautiful watch also comes with a keyring cut from A21-001, the first Australian F/A-18A Hornet, manufactured at Avalon. Wear history and never be without this remarkable aircraft.
Our gift to you to farewell this spectacular aircraft!
Purchase any item from the Hornet range
and get a $20 voucher to spend across the Iconic Aviation
or the exciting new Then. Now. Always. Collection
when you spend $100 on these collections.
Use Promo code:
farewellhornet
Discover the range of F/A-18 "Classic" Hornet Products.

Say goodbye in style.
When you purchase any item from our sensational Hornet Range,
you'll get a $20 voucher to use across the Iconic Aviation Collection and the The. Now. Always. Collection.
Add the items to your basket, and then enter the promo code to use your $20 voucher!
Use Promo code:
farewellhornet
Discover our beautiful collections.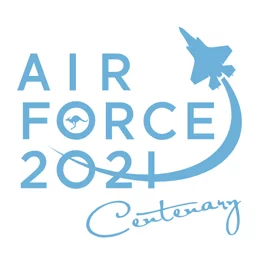 Visit the Official Centenary Website.
*T&Cs
Minimum spend $100 on Iconic Aviation or Then. Now. Always. Collection products. To apply $20 voucher, enter the promo code at checkout when you add items from the Iconic Aviation Collection or Then. Now. Always Collection, totalling $100 or more to your cart. Offer ends 11:59 pm AEDT 12/12/21.

Connect With Us