No One Left Behind Book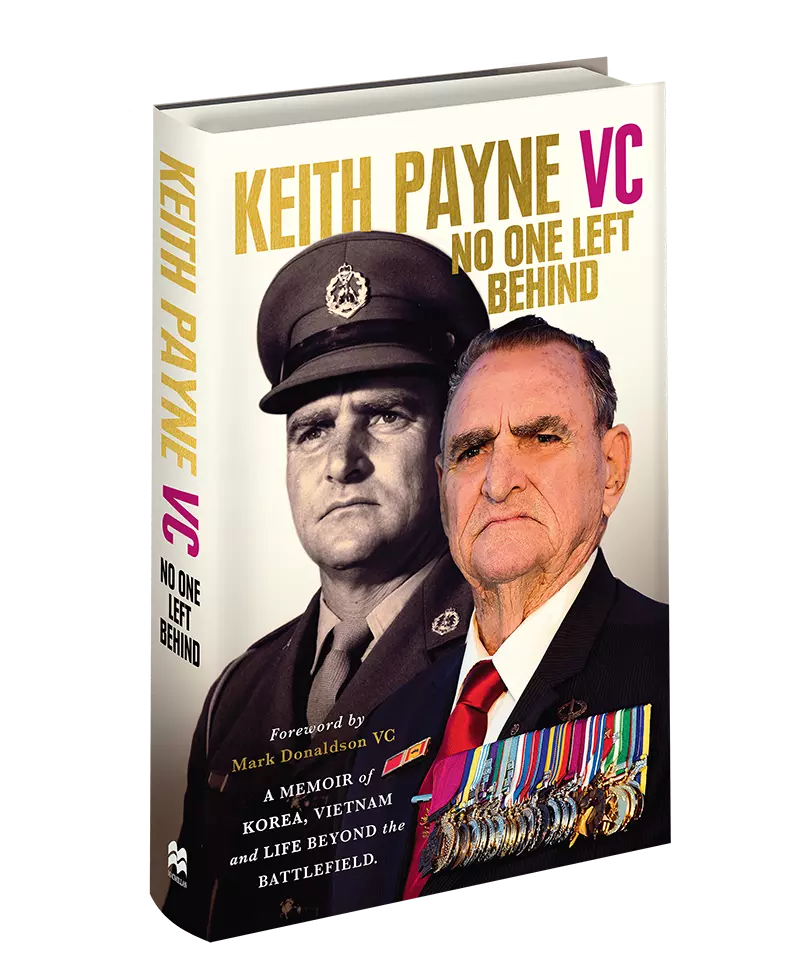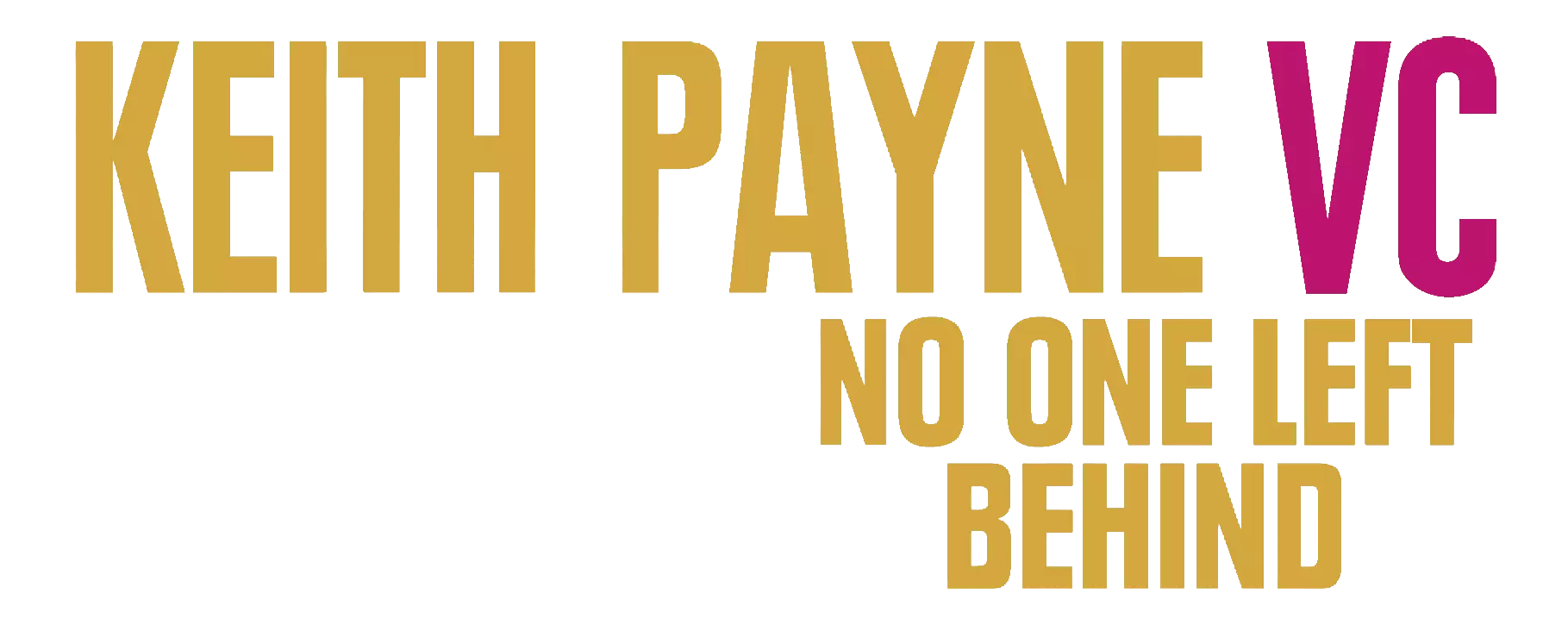 THE REMARKABLE LIFE OF KEITH PAYNE FOR THE FIRST TIME TOLD IN HIS OWN WORDS IN THIS DEFINITIVE AUTOBIOGRAPHY.
No One Left Behind traverses a lifetime of service, from the battlefields of Korea, Malaya and Vietnam through to the modern battlefields of advocacy. A wonderful exploration of the life of an iconic Australian through the trials and turmoil of a big-hearted man fighting for his mates throughout his life.
No One Left Behind, the autobiography from Keith Payne VC, featuring a Foreword by Mark Donaldson VC.
ORDER BOOK ONLY
ORDER BOOK & MEDALLION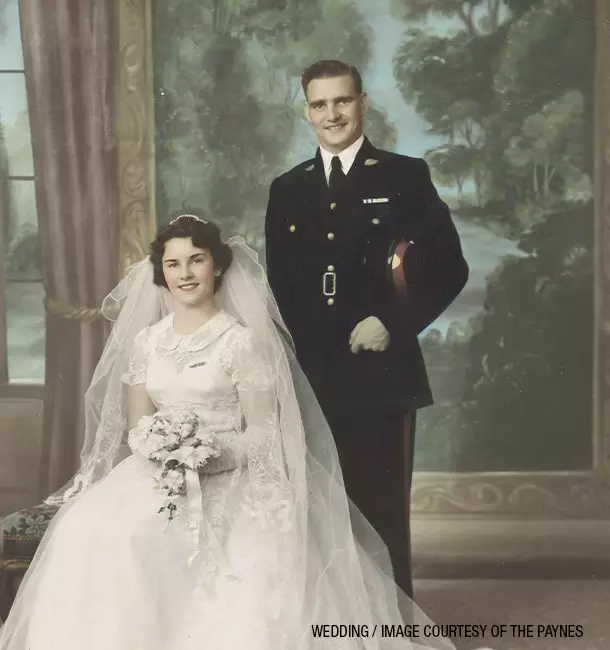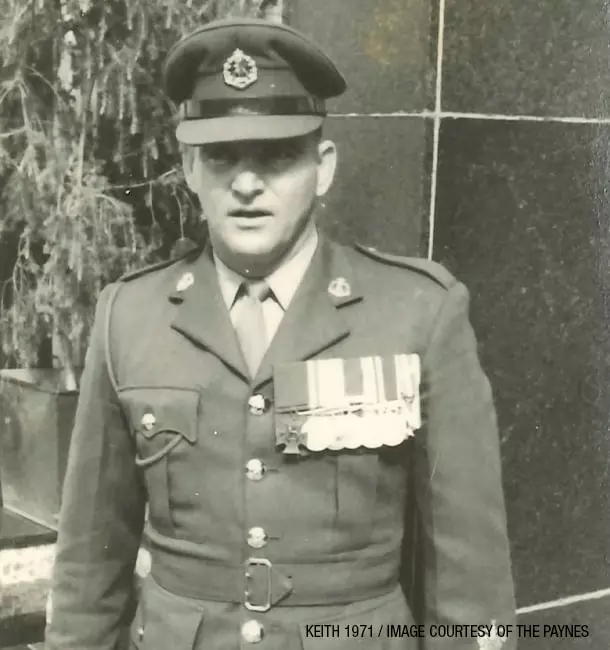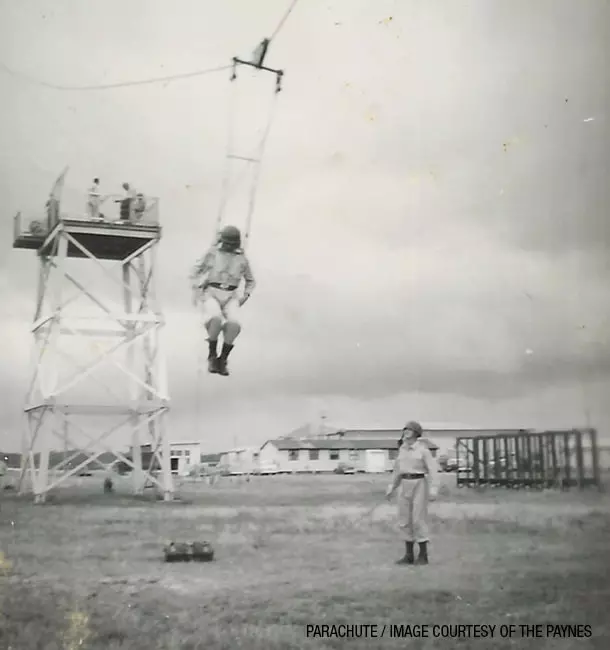 EXPLORE A FIRST LOOK AT THE STORY OF AN AUSTRALIAN LEGEND.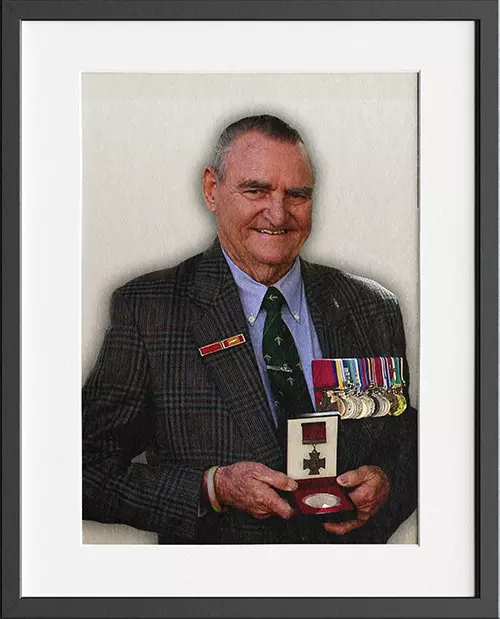 ABOUT THE AUTHOR
Keith Payne is the oldest living Australian recipient of the original Victoria Cross. Awarded the Victoria Cross in 1970, Mr Payne earned 23 service medals over the course of his military career, as well as a Medal of the Order of Australia. He is one of the most decorated soldiers of Australia and continues to inspire others through his ongoing advocacy and commitment to serving others.
IMAGE GALLERY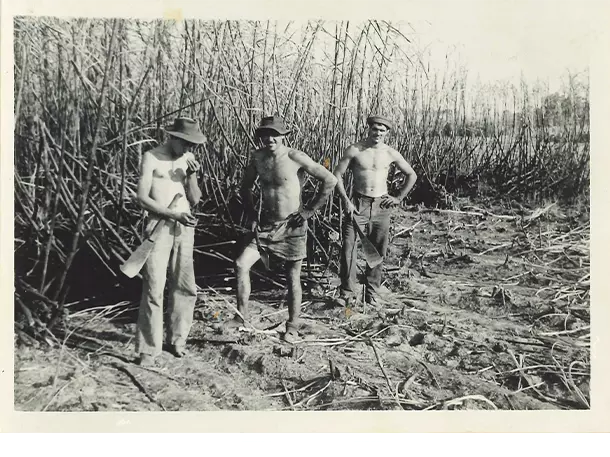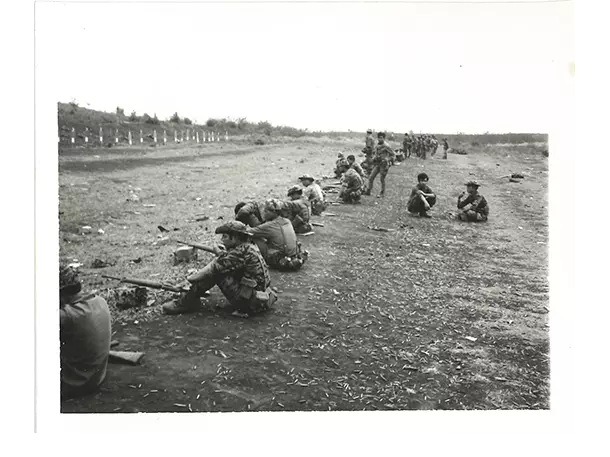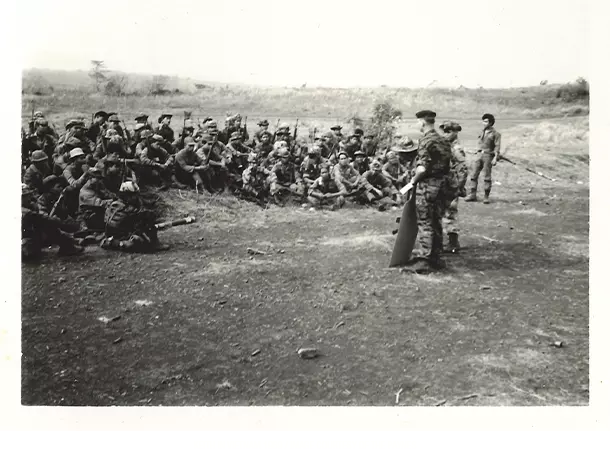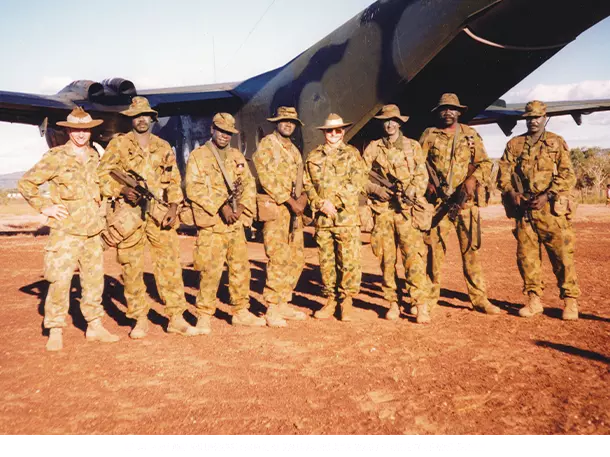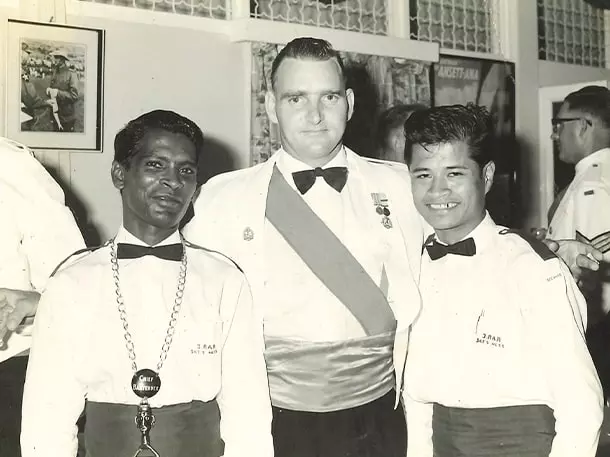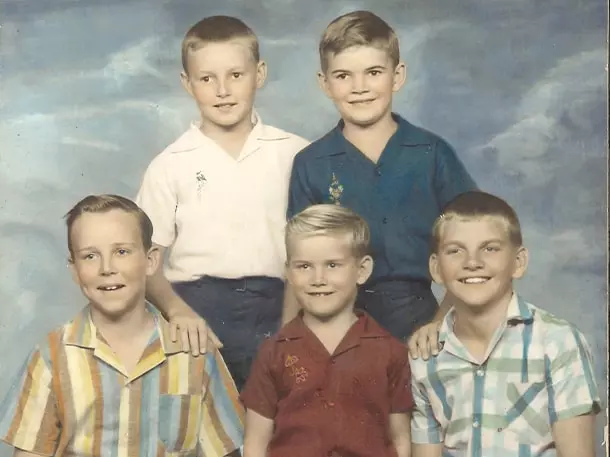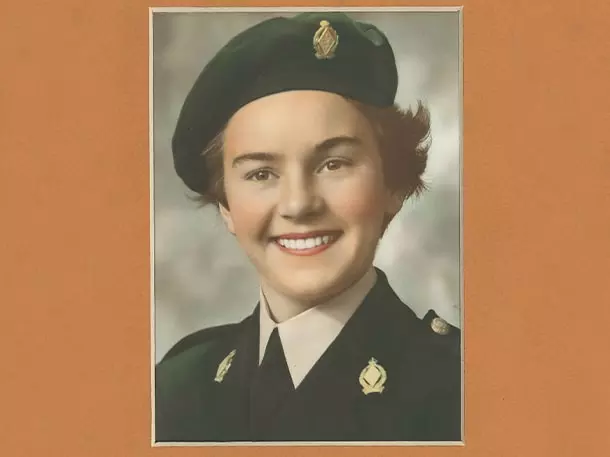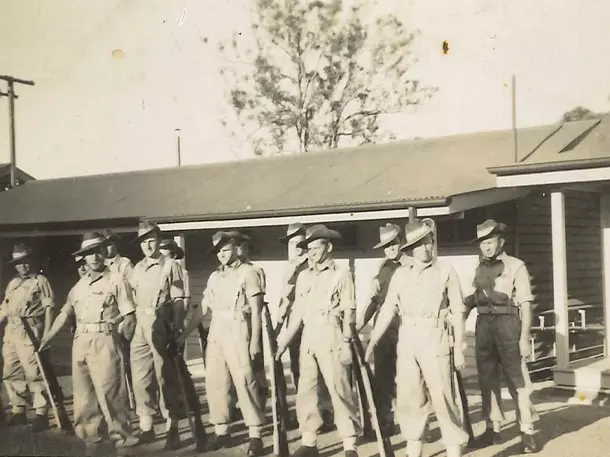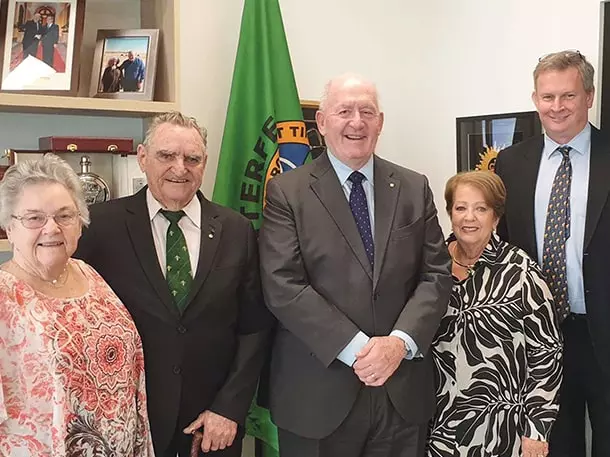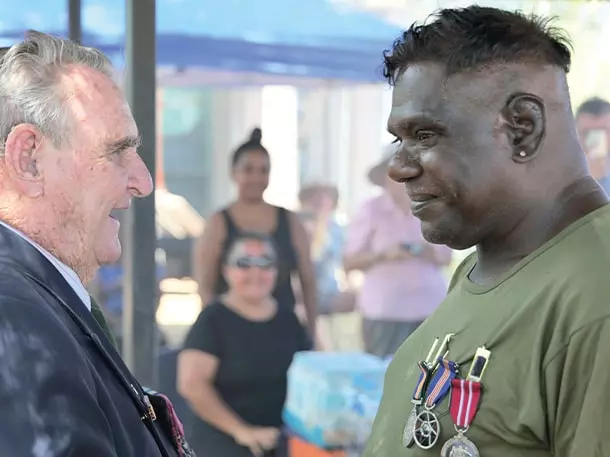 SPECIFICATIONS
AUTHOR: Keith Payne VC
RELEASE DATE: 12/01/2021
SUBJECT: Autobiography, historical, political & military
PAGES: 448
BOOKTYPE: hardback
DIMENSIONS: 24.1 x 16.3 x 3.9 cm
ENDORSEMENTS
'The power is in the story. Keith Payne's life and story is a gift to our nation and the next generation. Born of hardship, a man shaped by the best and worst of human behaviour, who has loved and been loved by one woman. He fought wars for us, then in peace, the lived traumas he brought back with him. A life given ultimately for others. To read No One Left Behind is to accept the challenge to be a better person.' - Hon Dr Brendan Nelson AO
'I first met Keith Payne in Vietnam and was in awe of this understated hero whose lifesaving actions in combat became a treasured Australian legend. This book shows over time how that legend became the man. In my long military career, it may be said that my friendship with Keith and Flo was part of my firmament as an Australian General.' - General the Honourable Sir Peter Cosgrove AK, AC(Mil), CVO, MC (Ret'd)
'In his own words Keith tells, humbly, how he not only saved 40 of his soldiers in Vietnam, but how he went on to help many, many more veterans in the years to come, while also striving to get on top of his own problems. I can't think of a better example to set ... take care of yourself, but never forget to look after your mates.' - Mark Donaldson VC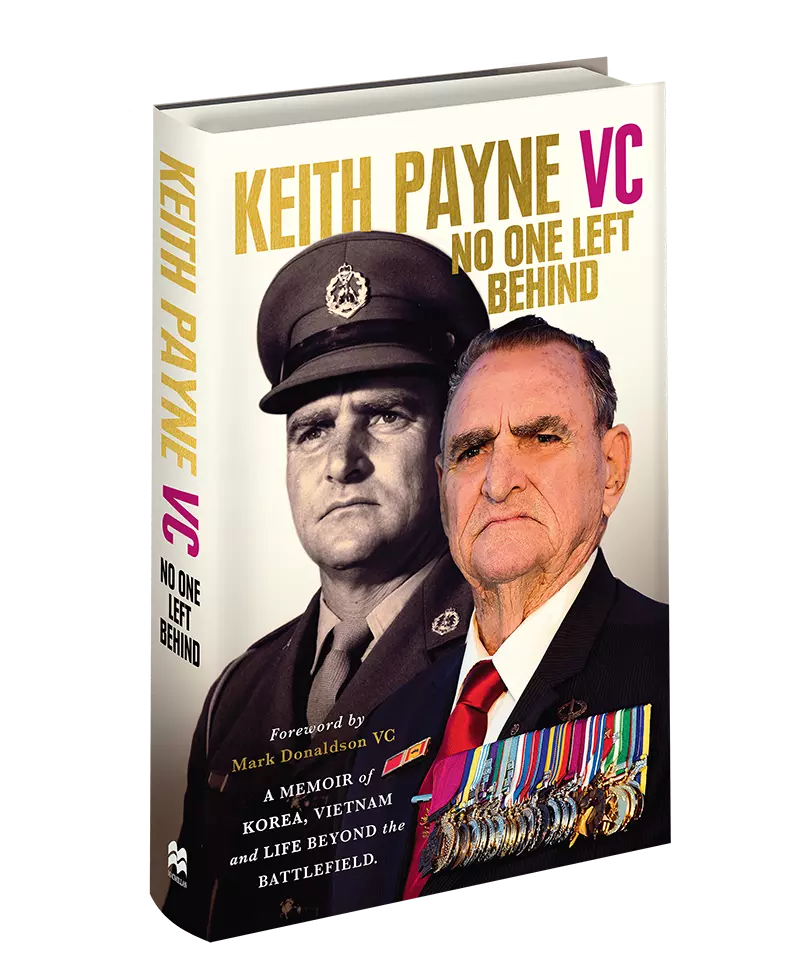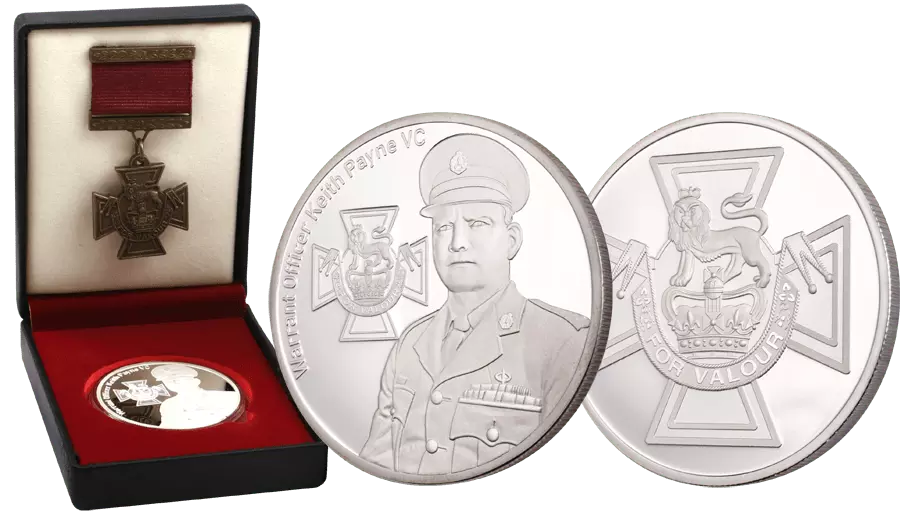 No One Left Behind book & In the Service of Others Keith Payne VC Medallion
A fantastic bundle reflecting on the extraordinary life so far of Keith Payne VC in his own words.
This bundle combines the new release No One Left Behind with the unique Keith Payne VC Limited Edition Proof Medallion.
A perfect set to commemorate the remarkable life and service of an understated Australian hero.
ORDER BOOK & MEDALLION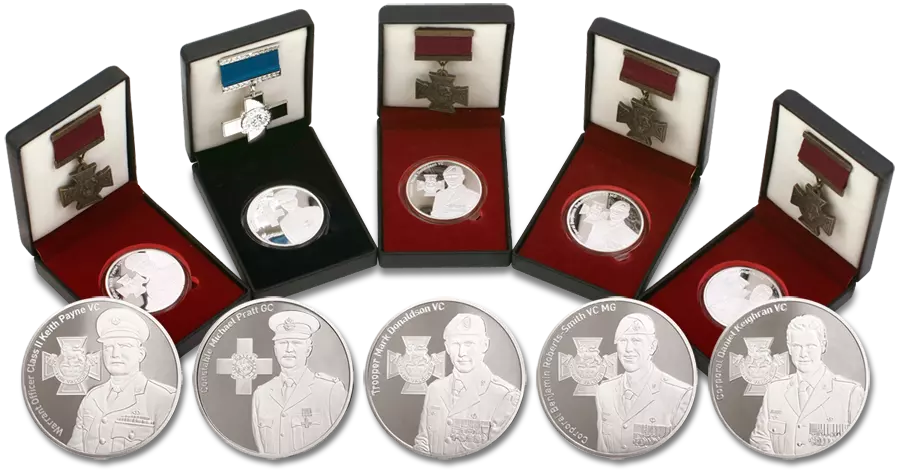 IN THE SERVICE OF OTHERS