Vietnam Collections
Vietnam
Collections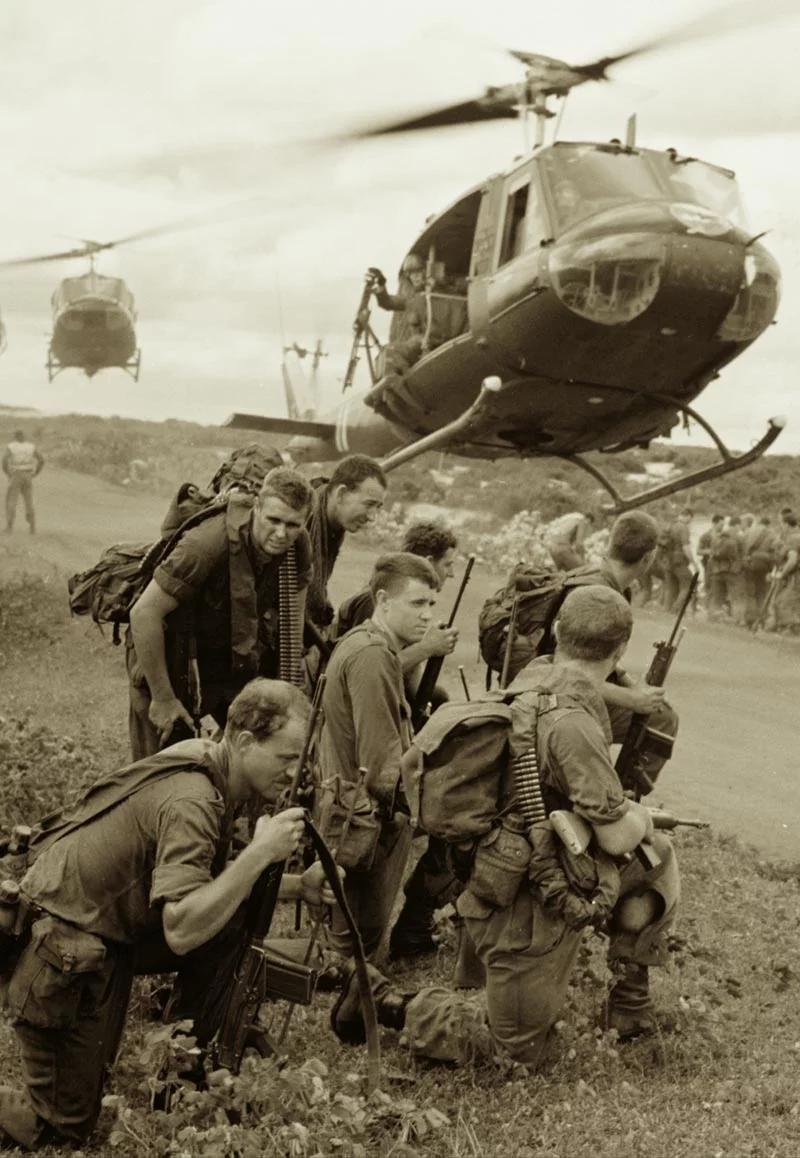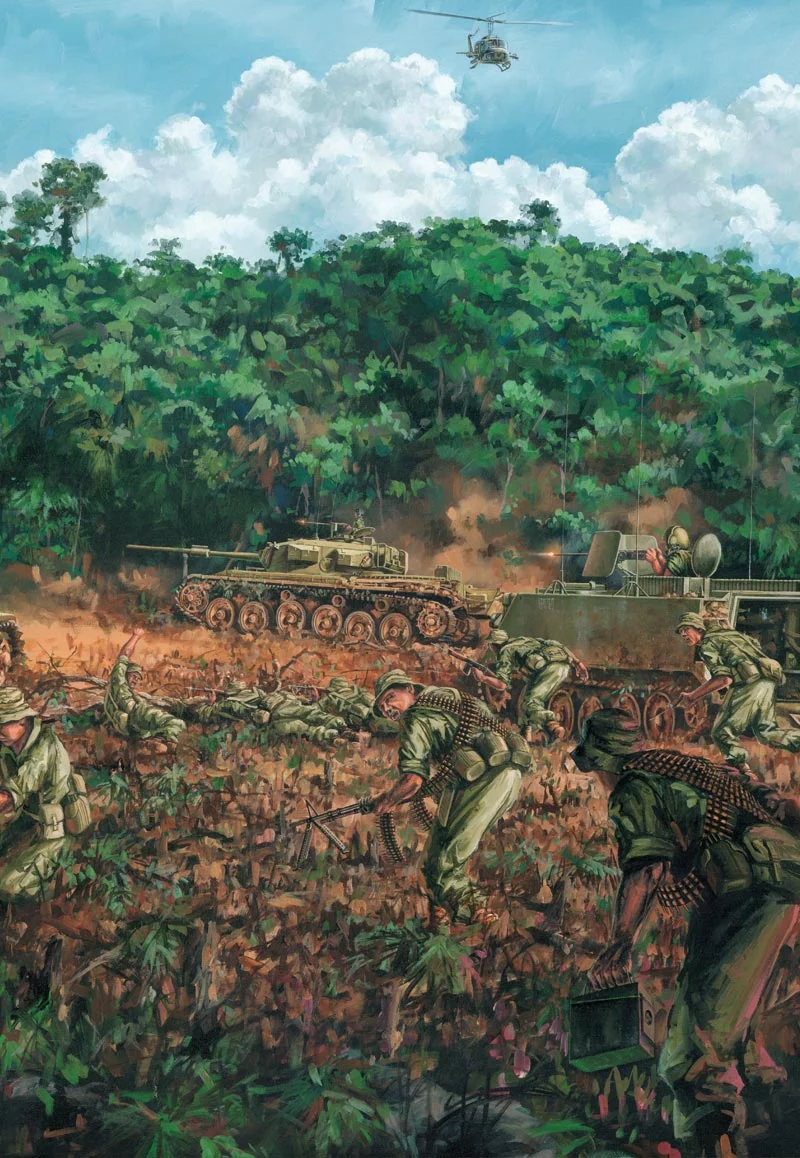 Some 60,000 Australians served in the Vietnam War - on land, in the air and at sea. Find and share your story with these quality Vietnam commemorative products designed to honour the service of the brave young men and women who were called to war.

Vietnam Tri Colour Collection
A stunningly simple collection featuring the colours of Australia's three military services. View now

VIETNAM FIGURINES
New Vietnam era Infantry figurine, spectacuarly detailed and finished in cold cast bronze. Available in two sizes, both ready to order. View now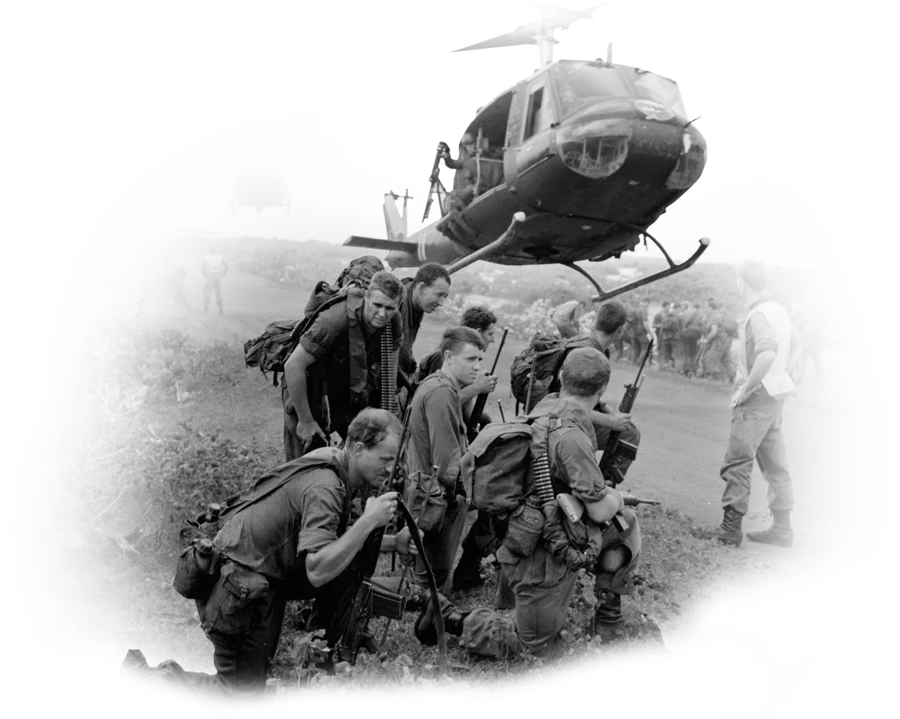 We Served with Pride Collection
A stunning series depicting iconic images of the war rendered in antiqued brass finish with enamel coloured ribbons from the Australian Active Service Medal, the Vietnam Medal, the Australian Defence Medal and the Vietnamese Campaign Medal. Includes first Long Tan Cross pin. Design year 2009. View the range.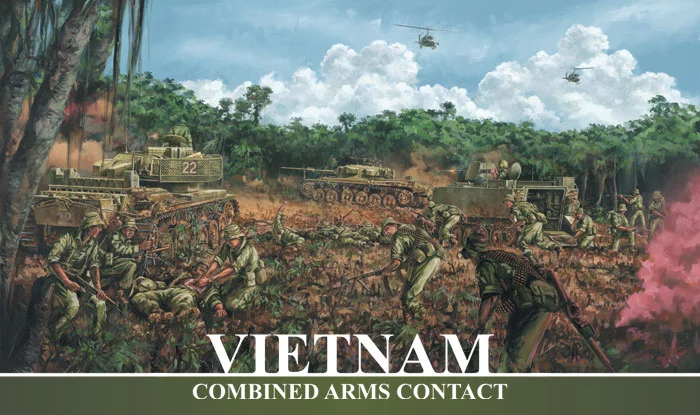 Vietnam Combined Arms Contact Collection
Tactical innovation that inspire an artwork that inspired a collection to remember the difference combined air, infantry, artillery and armour made to our forces in Vietnam. Design year 2013. View the collection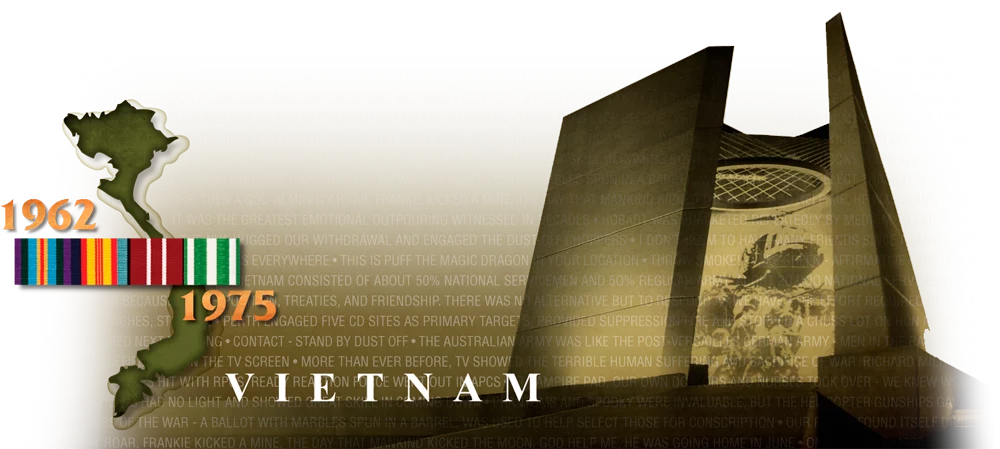 Colours of Vietnam Collection
The skilfully crafted design featured in this collection integrates the Vietnam map and campaign medal ribbons as well as dramatic images of Australian Forces Vietnam National Memorial. Design year 2011. See the collection

Vietnam Infantry "J" Bear
Whatever your interest in Australia's Military, the Vietnam War is part of that story and a story unto itself. Superb selection of Vietnam related reading that reaches into the personal accounts of men in battle; command under fire; military tactics and operations; and links to our military heritage. Great works by men who understand service and the personal cost to those who fight. Revealing and confronting accounts by men with 'Vietnam dirt' in their boots, such as Harry Smith; Ian MacKay, Peter Scott; Dave Morgan and others.
AN HONOUR TO SHARE
Let future generations forever share in and remember their family's story of service with these superb quality replica medals. Each set is created to the exacting standards of original medals for wear or display.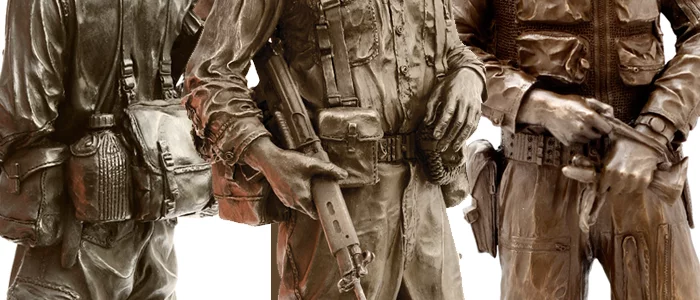 Vietnam Figurines Collection
Highly detailed hand crafted cold cast bronze figurines. View the Collection.
50th Anniversary of the Battle of Long Tan Collection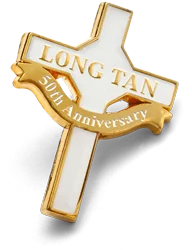 Share the stories and history of Vietnam, and show your pride in all called to serve as we commemorate in the 50th anniversary year of the Battle of Long Tan. Honour your connection to the courage, mateship and determination of those who will forever be in our nation's memory and pride. View the collection.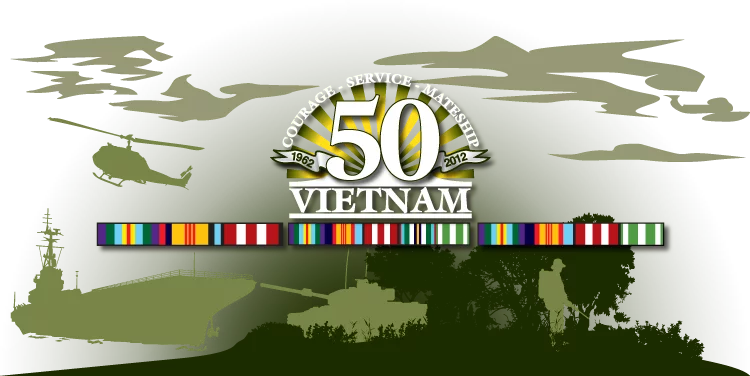 Our War in Vietnam 50th Anniversary 1962-2012
A landmark collection to commemorate the 50 Anniversary of Australia's commitment to the Vietnam War. Reflects elements of Australian land, air and sea power. Design year 2012. View the Collection.