Coins and Medallions
Limited Edition Medallions
AN INVESTMENT IN HISTORY
As Australia's leading designer of limited edition military commemorative medallions, our unique collections are highly regraded by avid collectors investing in their portfolios, as well as ordinary Australians wanting a special memento to remember our national story and family service.
Each proof-quality piece is a timeless keepsake for future generations to forever share in and remember our story of service. From Gallipoli to Afghanistan our exclusive designs are especially created to remember significant anniversaries; events and individual arms of military service.
International Fleet Review | Sands of Gallipoli | Second World War | Vietnam | Afghanistan | In the Service of Others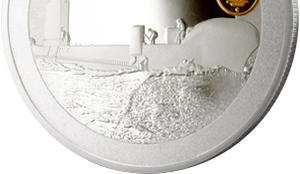 INTERNATIONAL FLEET REVIEW Limited Edition Medallions
Celebrate the history of the Royal Australian Navy and all who have served on ships and shore. A special rare collection especially created to remember the 100th anniversary of the Australian Fleet's entry into Sydney Harbour on 4 October 1913.
Shop the International Fleet Review Limited Edition Medallions.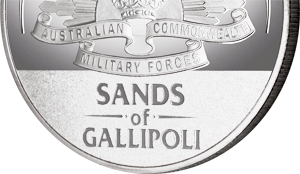 Sands of Gallipoli Limited Edition Medallions
Australia's premier Great War collection. Each year Sands of Gallipoli captures a theme that brings home the extraordinary circumstances, courage and mateship that forged the Australian spirit. Included with the exquisite medallions is a portion of sands collected the actual Gallipoli landing site, Anzac Cove. A series that builds to give avid collectors and those wanting to connect to our history a truly emotive link to our past.
Shop the Sands of Gallipoli Limited Edition Medallions range
View detailed information about the Sands of Gallipoli collections.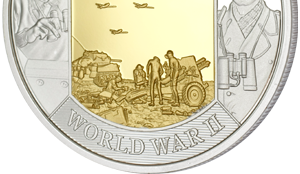 Second World War Limited Edition Medallions
A stunning collection of limited edition medallions that combine to tell Australia's story of the war in 1942, from furious battles on the seas to the ranges of Papua New Guinea and the skies over Europe.
Shop the range of Second World War Limited Edition Medallions.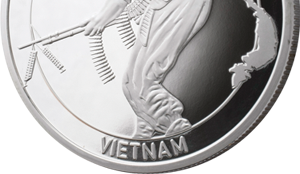 Vietnam Limited Edition Medallions
Our exclusive and widely collected Vietnam medallions share the story of the 60,000 or so Australians who served in the Vietnam War between 1962 and 1975. While Australia's involvement in the war officially ended in 1973, military personnel remained in Saigon till it was overrun by the communists in 1975. Many people with a family connection to service view this as the definitive Vietnam collection.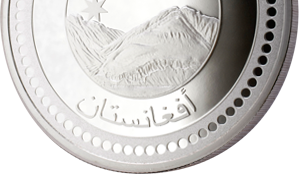 Afghanistan Limited Edition Medallions
An amazing collection that captured history as it happened. This collection marks Australia's longest war - the war in Afghanistan and reflects the service of men and women on land, in the air and at sea.
Shop the Afghanistan Limited Edition Medallions range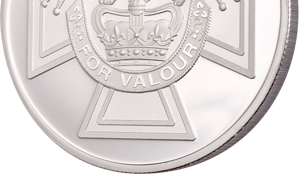 In The Service of Others: For Valour and Gallantry Limited Edition Medallions
This is the world's first collection of its type and numbers are strictly limited. There is no greater courage than to risk one's life in the defence of others. 'In the Service of Others: For Valour and Gallantry' brought Australia's four living Victoria Cross and sole surviving George Cross recipients together for the first time to inspire others to help today's wounded servicemen and women.
Medallions feature portraits of each recipient and replica VC and GC awards. Transcript of official citation included.
Shop the In the Service of Others Limited Edition Medallions range
View detailed information about the In the Service of Others collection.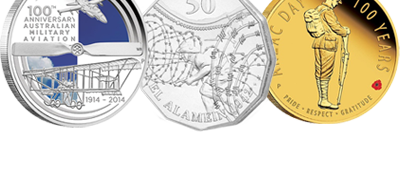 NUMISMATIC COINs
We stock military themed numismatic coins from the Royal Australian Mint and the Perth Mint, the country's leaders in collectable legal tender coins.
What is Proof Quality?
Proof quality refers to the process of creating a finely detailed medallion or coin using the finest blanks, dies and handling processes. Each of our proof quality medallions is struck, handled and stored differently to standard commemorative medallions. From raw metal to the finished medallion each limited edition proof medallion is exposed to the elements for only moments and handled only by cotton gloved hands as they are carefully placed into protective cases and presentation boxes.
Proof quality medallions are die struck at least twice in the production process. The immense pressure generated by the obverse and reverse dies in the first strike leaves exquisite detail in the metal. The subsequent strikes enhance the fine detail. Precious metal finishes when used, are applied with meticulous care.
Each medallion is given an issue number up to the number provided in the limited edition production. Each comes with a numbered certificate of authenticity. Once the limited edition run is completed the dies are removed from service.