Poppy Mpressions Brothers In Arms
Poppy Mpressions Collection
Brothers In Arms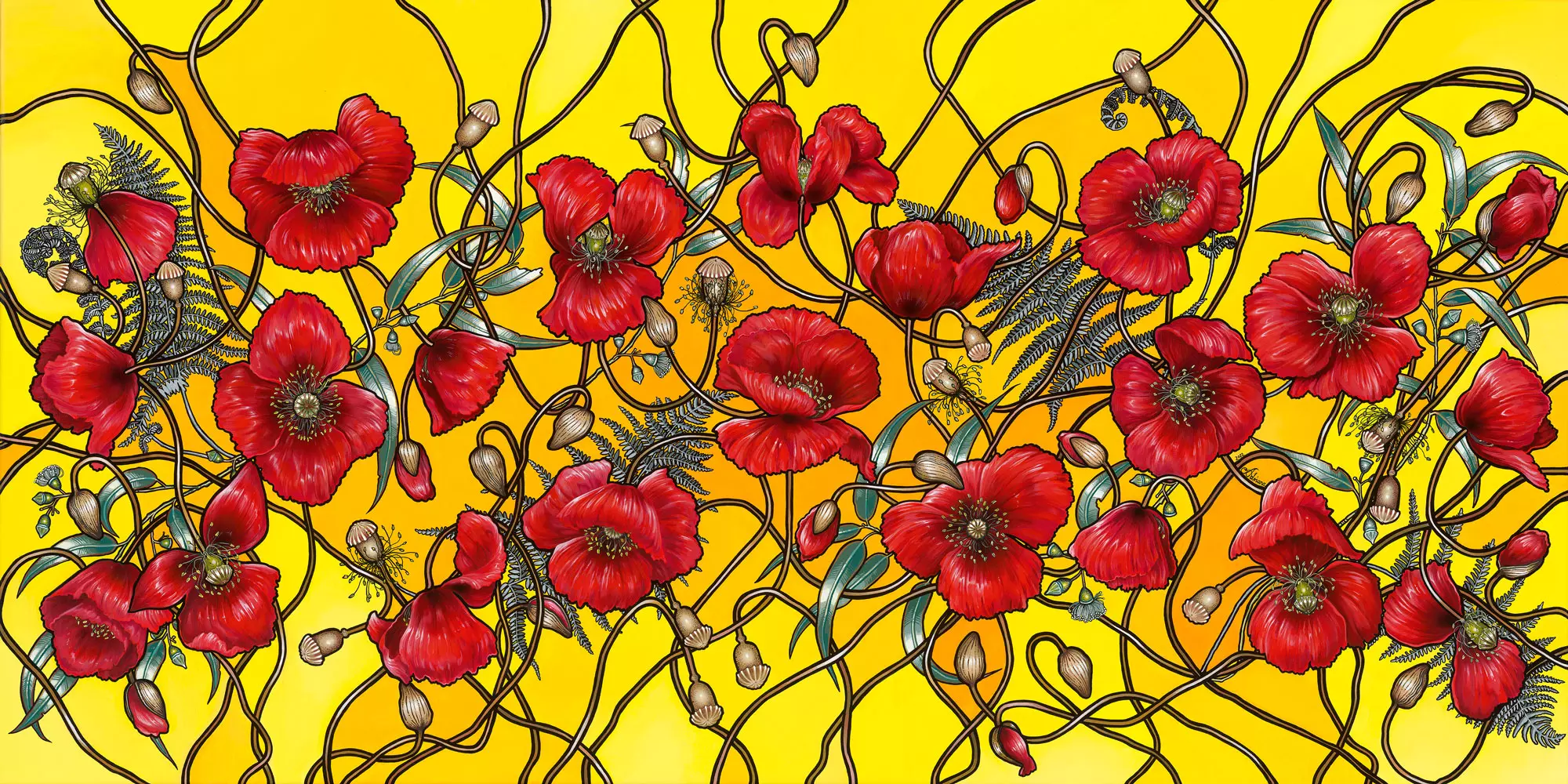 A stunning artwork from Canberra artist Adriana Seserko. Australian eucalyptus leaves and New Zealand silver ferns fronds are entwined amongst the spray of Flanders poppies, evoking the bond forged from the shared military history of the two nations.
Poppy Mpressions Brothers in Arms Prints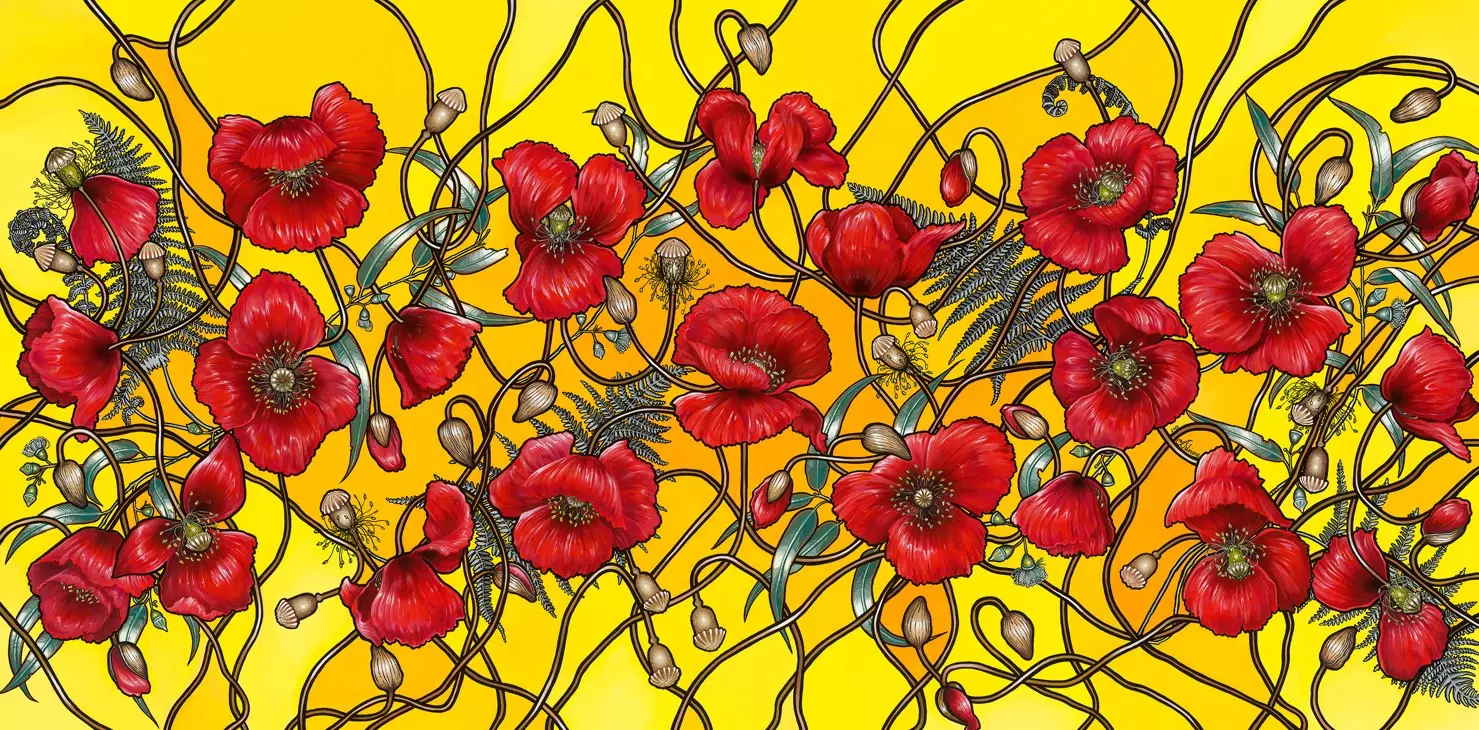 Poppy Mpressions Brothers In Arms
Aluminium Artwork
ORDER NOW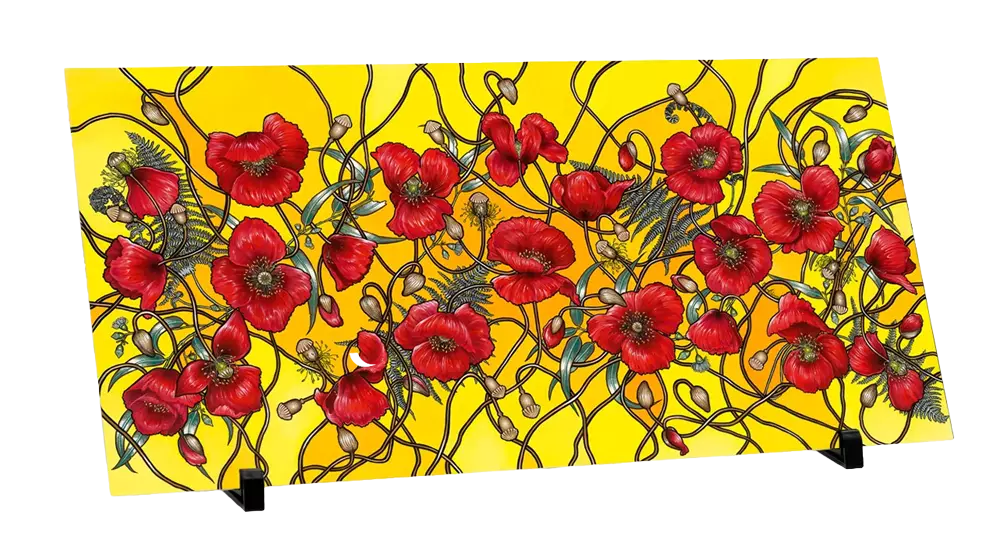 Poppy Mpressions Brothers In Arms
Reversible Umbrella
ORDER NOW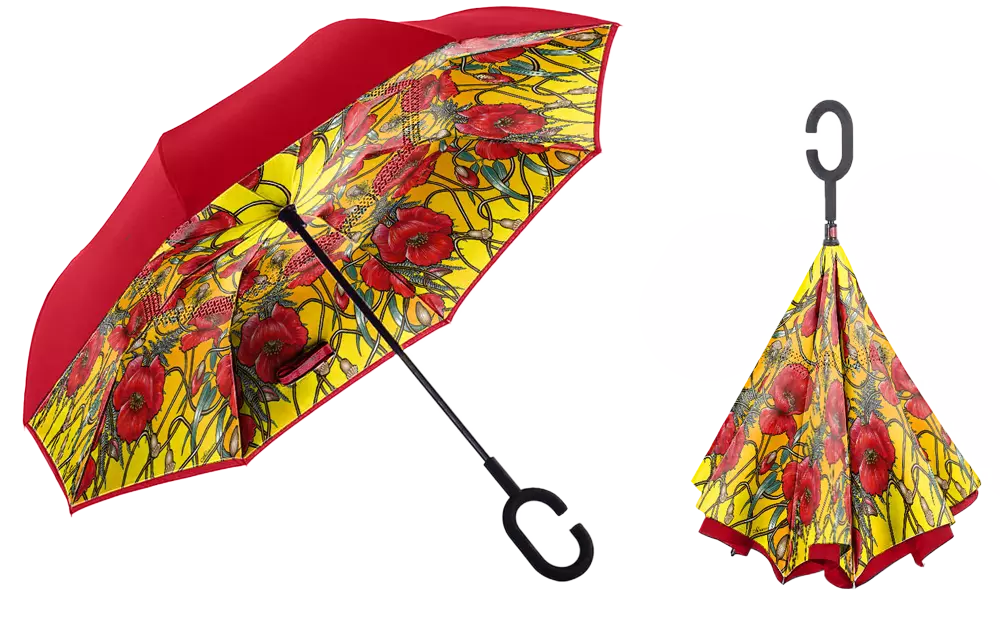 Poppy Mpressions Brothers In Arms
Limited Edition Medallion
ORDER NOW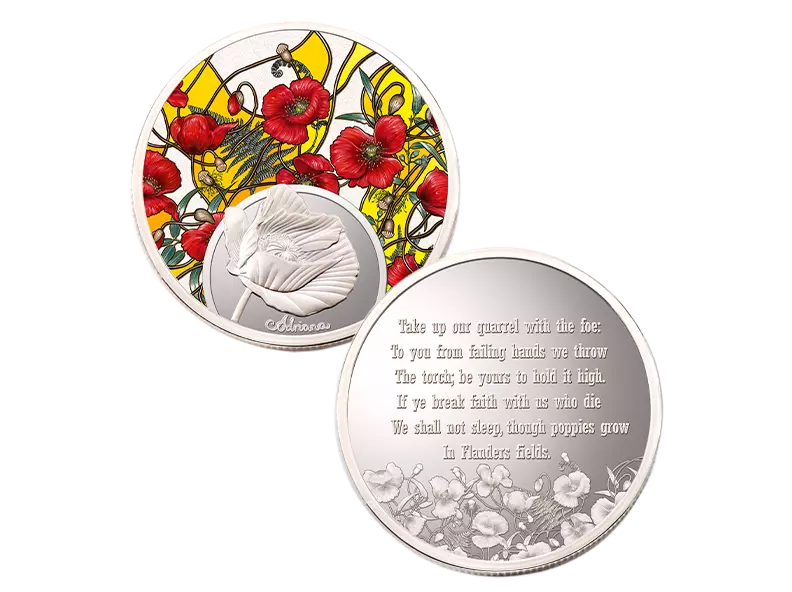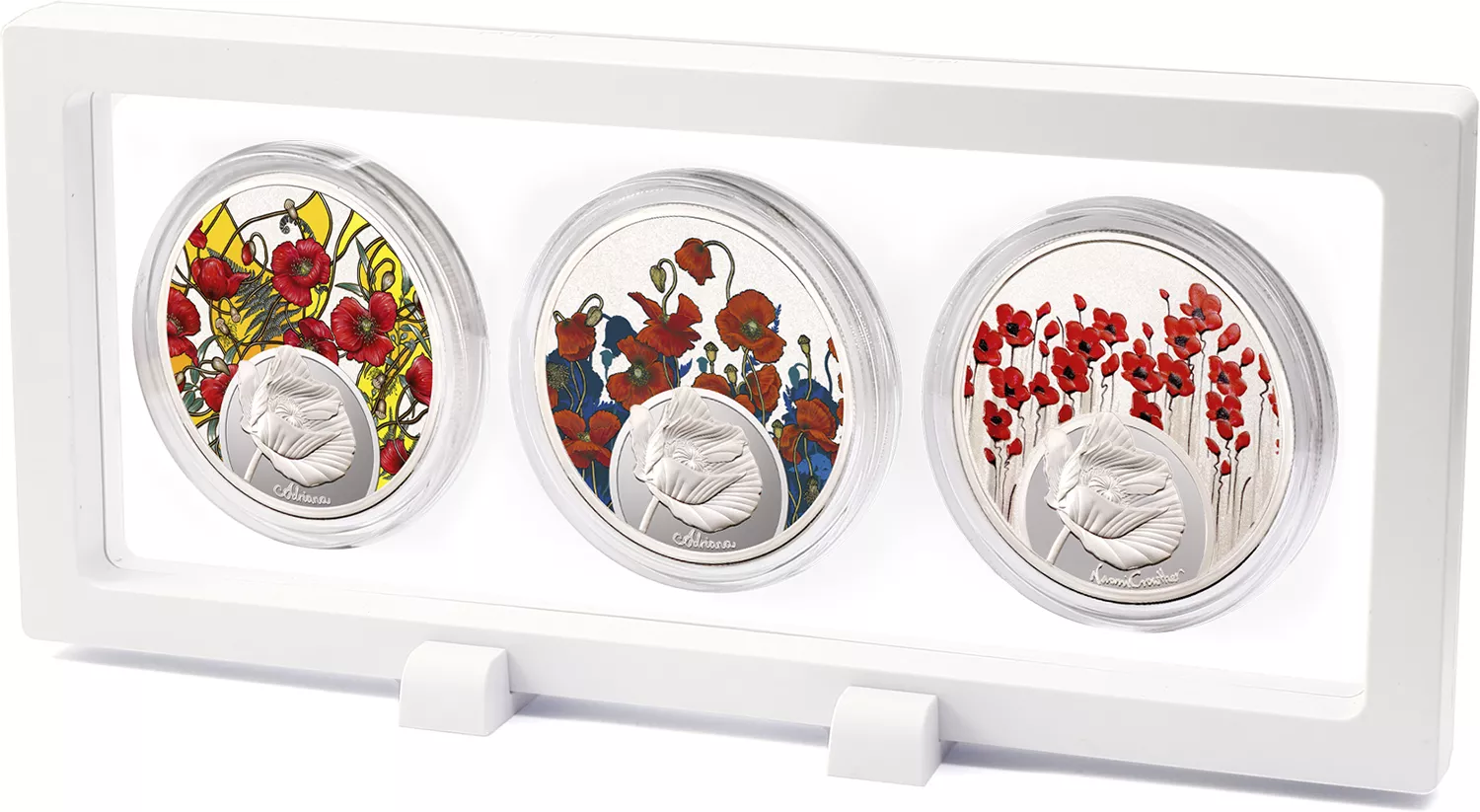 Poppy Mpressions Set Of Three Limited Edition Medallions In 3D Frame
ORDER NOW
About The Artist
Adriana is a self taught Australian artist based in the Nations Capital. Her eye for fine detail, love of colour, and unwillingness to adhere to one style or technique make for highly unique and aesthetically pleasing works of art. Many of Adriana's pieces draw inspiration from the natural world with painted visions of magnificent animals juxtaposed with floral resplendence and portrayed in realistic and frequently surreal ways. Through brushstroke, paint, and canvas, environmental and social issues are made forefront. Adriana believes that art is the perfect instrument in which she can express new and sometimes old ideas, with the aim of sparking conversation and action in regards to world issues. Art provides Adriana with a voice. She in turn hopes to give voice to the vulnerable and the voiceless through her artworks.

Poppy Mpressions Collection Where The Poppies Grow
The latest in the Poppy Mpressions line, this sensational collection features the vibrant artwork "Where the Poppies Grow" by emerging Australian artist Adriana Seserko. View the Collection
Poppy Mpressions Fields of Poppies Collection
Inspired by the stirring paintings of Australian artist Naomi Crowther, the Poppy Mpressions collection focuses on lifestyle products that emphasise beauty and practicality. View the Collection
Poppy Recollections Collection
Poppy Recollections is an evocative Australian designed collection to inspire remembrance and respect for the men and women who serve our country, both now and in years past. View the Collection