Great War Bear Collection
Great War
Limited Edition Bears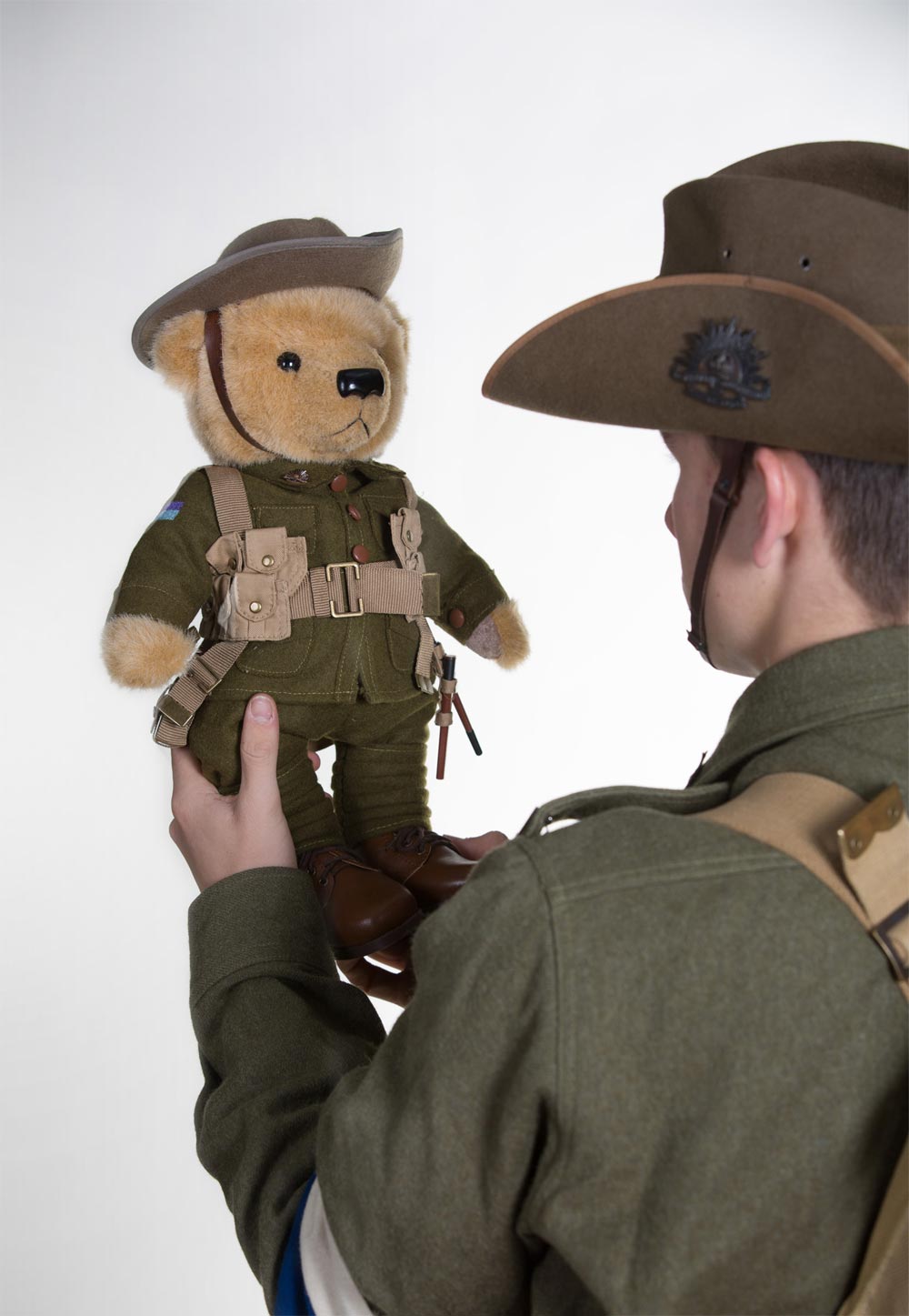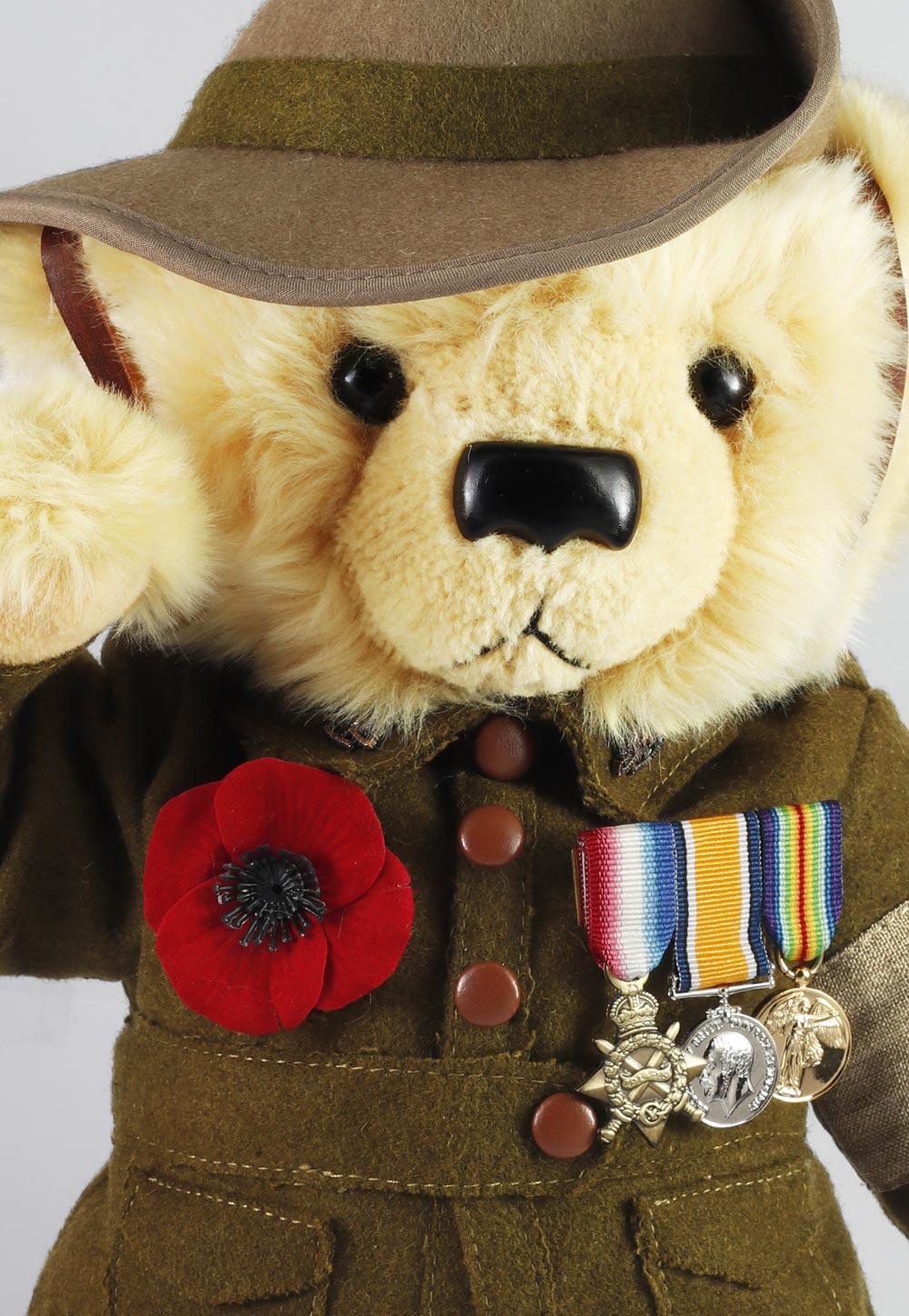 This is the world's most stunning and sought after collection of detailed Australia in the Great War limited edition bears. Each uniform is historically true, including replica badges, FREE ID tags and webbing. Additional accessories available. Each bear has a story of service to tell. A real treasure to remember the Centenary.
Lieutenant Albert Murray - Western Front Bear
Lieutenant Albert Murray, the Western Front Ltd Edition Bear, is the first ever Australia in the Great War officer bear. He is kitted out in boots and proudly wears his officer pips. In preparation for the Western Front he also wears 'Brodie' helmet and PH anti-gas mask carry bag. This 40cm digger is limited to just 10,000 units worldwide. He comes with a numbered certificate of authenticity.
Armistice Centenary Bear
The Armistice Centenary Bear salutes all who served and comes with a group of miniature replica WWI medals, a remembrance poppy and a Centenary of Armistice armband. He has not been named and wears no webbing or colour patch to represent a single aspect of service. He is every digger.
Limited to only 10,000 examples, each bear is accompanied by its own numbered certificate of authenticity.
Spirit of Remembrance
Limited Edition Heritage Mohair Bear
A very special bear to commemorate 100 years since the guns fell silent.
Inspired by the time-honoured heritage of traditional British and continental mohair teddy bears, the Spirit of Remembrance bear hearkens back one hundred years – to a time when so much was lost, and when our nation made a Promise to Remember.
Captain John Murray - Wounded Digger Bear
Captain John Murray continues the story of the original 1914 edition Private John Murray. As a private he shared the story of Australia's entry into the war. As a captain he now remembers the men promoted through the ranks to replace lost officers. Capt. Murray comes with a numbered certificate of authenticity and is limited to only 5,000 bears for worldwide collectors.