Limited Edition Lapel Pins & Badges
MENU


☰
Limited Edition Lapel Pins & Badges
Designed with care and much-loved, discover our unique range of Limited Edition Badges and Lapel Pins created to honour and commemorate.
Every release is strictly limited, with all pins and badges individually numbered. Highly collectable, beautifully detailed and designed in Australia,
these special pieces honour the spirit of remembrance, with captivating details on every one, remembering the service and sacrifices of those who have served and continue to do so.
BATTLES OF GALLIPOLI
Own stunning artwork in miniature, beautifully captured in these sensational limited edition lapel pins. Strictly limited to only 1000 pins of each artwork, the Battles of Gallipoli lapel pins are laser engraved with the limited edition number on the back. Discover the moving collection of pins that transport you to the battlefields and shores of the Gallipoli campaign, showcasing the intricately detailed and meticulous artworks of leading military artists Drew Harrison and David Rowlands. Be immersed in the intricate artworks of this collection and commemorate the brave diggers that came to be at Gallipoli during that fateful campaign.

Explore the complete Battles of Gallipoli Collection.
SANDS OF GALLIPOLI
The Sands of Gallipoli Limited Edition Lapel Pins commemorate the birth of the Australian Spirit with beautiful details honouring those who landed on the beaches of Gallipoli and other actions undertaken during World War 1. Limited to only 1,000 releases worldwide, these wonderful lapel pins offer a sensational addition to any collection. Honour the spirit of remembrance always.

Discover the complete Sands of Gallipoli Collection.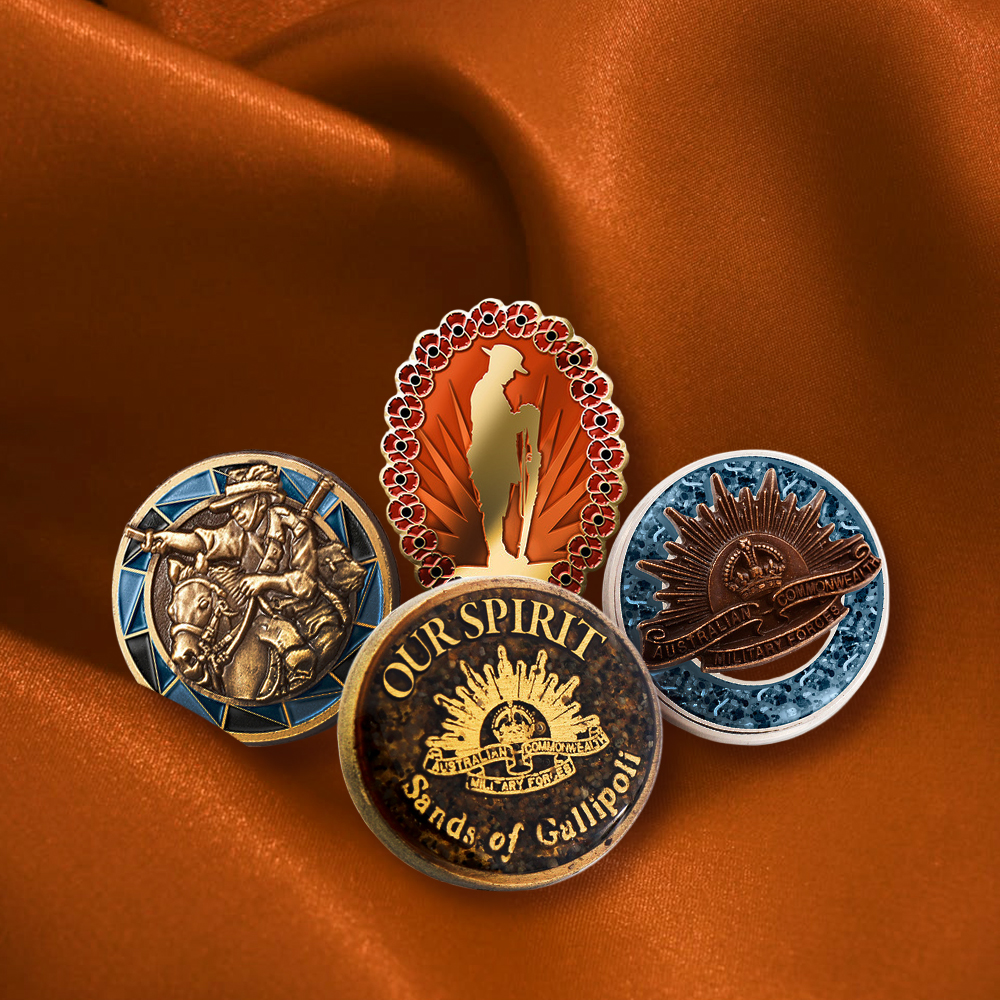 On the Beaches
Sands of Gallipoli Lapel Pin

Our Spirit
Sands of Gallipoli Lapel Pin

Charge at Beersheba
Lapel Pin

At the Going Down of the Sun
Lapel Pin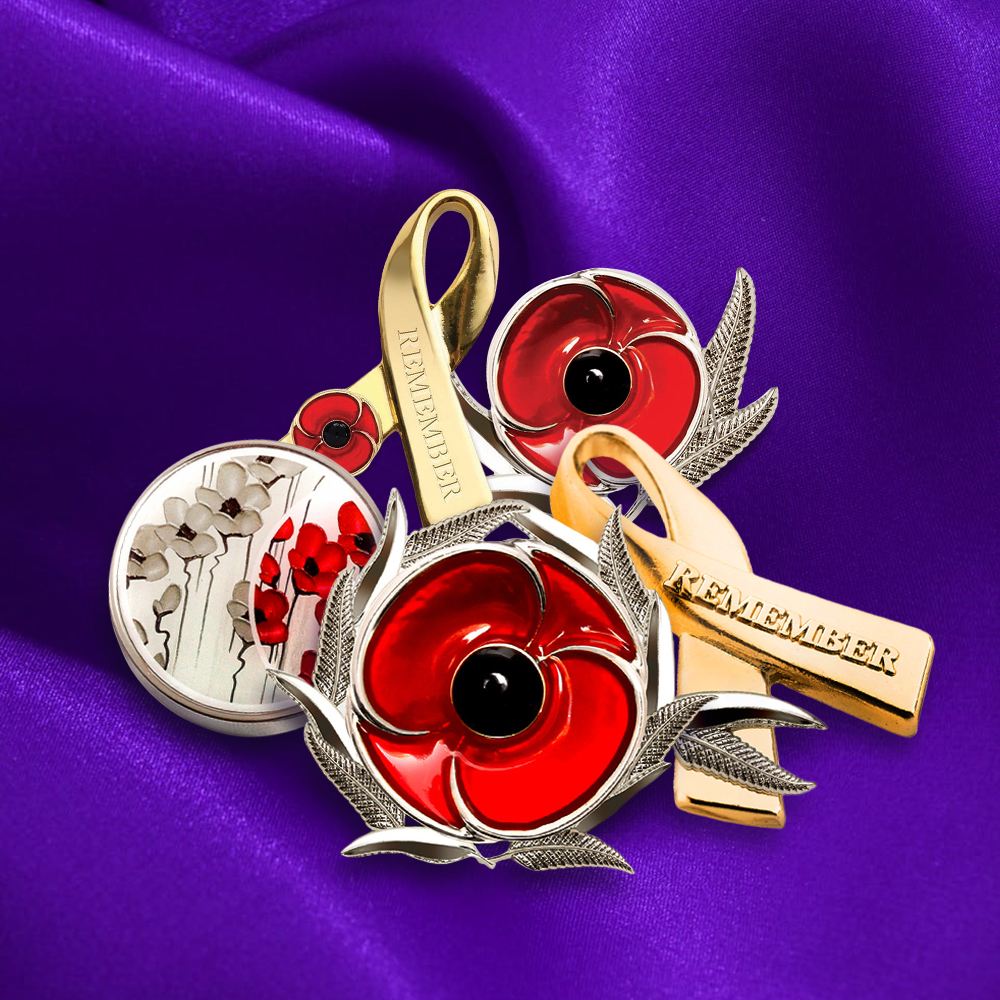 REMEMBRANCE
Incorporating the simplistic beauty of the Red Poppy, alongside the unique touches of the Fern and the Gum leaf across the collection, our remembrance limited edition lapel pins and badges have been and continue to be a fan favourite. Beautiful 3D pins that have become beloved by many continue to sell out. Be sure to order early and do not miss out on these incredibly popular badges and pins. Only 1,000 of each pin will be released worldwide.
Poppy Mpressions
Badge

Twin Spirit Poppy Wreath
Lapel Pin

Gold Ribbon Fern & Gum Leaf
Lapel Pin




3D Gold Ribbon
With Poppy Badge

Fern & Gum Leaf Wreath
With 3D Poppy badge
AIR FORCE 100 WINGS
A stunning commemorative collection of limited edition lapel pins marking the sterling achievements of the Air Force over the last century. With only 500 released worldwide, these pins are perfect for the budding novice and experienced collector alike. Featuring the Air Force Centenary logo and laser engraved unique numbers on every pin, no two are the same, creating exclusive collections. Available in a full set of matching numbers or individually. Only 250 sets of matching numbers are available, order early to secure low numbers.

Read the story of these pins.